The Eighth Decade: 2007 to 2016: Roots and Branches

In 2007, at the beginning of our eighth decade, three MMMs volunteered for a two-year ministry in Portsmouth, New Hampshire, USA. The Sisters were involved in parish visiting, hospital work and MMM leadership.
We held our Ninth Congregational Chapter in 2009 in All Hallows in Dublin, Ireland. Much of the Chapter agenda was based on a review of ministries in all the countries in which we work. On our first day we were privileged to be addressed by the President of Ireland, Mrs. Mary McAleese. In her remarks about the work of MMM she commented, 'We remind ourselves that there are people like you who turn up to help, who do your best, wherever humankind or nature have done their worst. You turn up and you stay. While there is work to be done and no one else to do it, you stay.'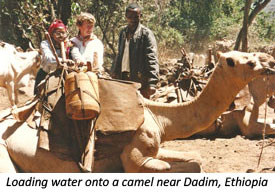 Also in 2009, we handed over our mission in Mitcha, Lubango in Angola with a view to opening to opening a new house in Viana, Luanda. This is a rapidly developing urban area badly in need of health services. We continued a process of consolidation in Ethiopia with the handover of our mission in Dadim, among the Borana people. At the same time, preparations were being made for our eventual withdrawal from the country.


In Kenya we completed our handover of our missions in Turkana and Kitale and the Riara Health Project in Nairobi.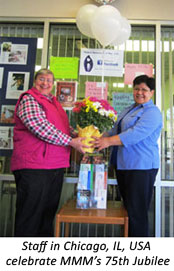 In mid-2010, we handed over our two HIV-related projects in Addis Ababa, Ethiopia and said farewell to our many friends in the country after fifty years of service. Our MMMs also finished their ministry in New Hampshire, USA, which freed them for work in places as diverse as Angola and Boston, MA.
In 2011, MMMs in Bahia, Brazil participated in a cultural immersion programme: PATH (Pursuing Awareness – Transcending Horizons). It provided an opportunity for us to share our healing gift (charism) and allow others to experience and reflect on how it is being lived in the Brazilian context.


This was also the year in which MMMs in Tijuana, Mexico and San Ysidro, California transferred to other houses in the USA.


We celebrated our 75th Jubilee in 2012 with a variety of events around the world. At our Motherhouse in Ireland a permanent exhibit about the life of Mother Mary, the Marie Martin Room, was opened.
Nurses who graduated from the International Missionary Training Hospital held a special reunion. In June in Nigeria, the year was marked by the perpetual profession of five Sisters.
Also in 2012, representatives of our MMM Associates participated fully in the Congregational Finance and Fundraising meeting, held in Ireland.

In 2013 we began a new mission in the world's newest country, South Sudan. Three MMMs moved into temporary accommodation in Wau, an area with a huge population of people displaced by war and conflict. They began consultations with the government and representatives of local groups to decide what health services were most needed.
We opened a house of studies in Nairobi, Kenya for our Sisters pursuing various courses in the city. It is based at the premises of the previous international novitiate.
We carried out an assessment of our health ministries in 2014. The results of this assessment, along with reports on our work from our MMM Resource Team and from Misean Cara on our projects in Brazil, helped in preparations for our forthcoming general chapter.


Using recommendations from our 2014 Extended Leadership Meeting and the results of needs assessments, our Congregational Leadership Team approved new undertakings in two areas where we already had programmes.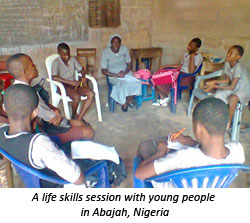 In Lilongwe, Malawi we decided to work with the local parish and the ministry of health in beginning primary health care. This was to be integrated with palliative care, home-based care and services for women. In Ngaramtoni, Tanzania, working with the local parish, we began a dispensary and outreach services for surrounding villages. We decided to investigate opening a new mission in Abajah, Nigeria.
We held our Tenth Congregational Chapter in 2015 in Nairobi, Kenya. Using the theme 'Remember the source from which your healing charism flows: Christ's love in which you are rooted and founded', delegates made a renewed commitment to be in solidarity with and empower the poor, the powerless and the marginalised.
Also in 2015 we opened three new missions in Nigeria: in Orlu, Abajah; in Bomadi, in the creeks of the Niger Delta; and in Shogunle, Lagos. These are all areas with few health services.

In the early days the Sisters got to know the people and needs assessments were done to help decide the areas in which we should work.
In 2016 in Ireland, work was completed on a project between MMM and Trinity College Dublin on the digitisation of the diary written by Mother Mary's mother for her son, Charlie, while he was missing in action during World War I (WWI). The diary contains much information about the daily life of the Martin family.
The National Library of Ireland launched it for public viewing and the family was included in an exhibition on the history of four families during the war. It is available at http://dh.tcd.ie/martindiary/ Family letters were also digitised.
In addition in 2016, there were many events to mark the centenary of the Irish Rising. Organizers often marked these together with remembrances of those who died in WWI and their families. Stories about the Martin family, including the young Marie Martin, were broadcast on radio and television.
During that year we handed over our programmes in Capim Grosso, Brazil, and moved to a new mission closer to our Sisters in Salvador, five hours away by bus. After much discernment, the parish of São João Batista was chosen. A poor area of small subsistence farming, it is located in Cabaceiras do Paraguaçu, in the Archdiocese of São Salvador. Two Sisters moved into their new home in February.


In Nigeria we made plans to establish an MMM Heritage Centre. It will be in the compound of our VVF (fistula) hospital in Itam, which is close to Anua, Nsukara, Calabar, Ifuho and Port Harcourt, sites very much part of our MMM roots.
Our Sisters in Abuja, Nigeria were given permission to begin maternity services in their clinic. Part of the preparation was a formal needs assessment that provided baseline statistics, which will help in monitoring the impact of these services.


In November 2016, four Sisters arrived in Ireland to begin the Heritage Experience. These special days were initiated in response to the reality that most of our MMMs from Europe now live in our Motherhouse in Drogheda. These older Sisters hold many precious memories of our history. Our Mission Rooms and Archives in Drogheda are also devoted to telling our MMM story.
In recent years, most of our newer members have completed their religious and professional training in Africa or Latin America instead of in Ireland or the UK. They have not had the opportunity to visit the many sites associated with our foundress and her first companions in Ireland, to meet our more senior members, and understand the growth of MMM in this part of the world.
The CLT realized that there was a limited window of opportunity for our newer MMMs to experience this part of our heritage. They suggested that small groups of these Sisters be brought to Ireland for a short heritage tour. The MMMs in the first group returned to their various missions with renewed enthusiasm and a greater appreciation of events and places that had shaped our history. Aware that they are responsible for living and handing on our healing charism, they were eager to share the experience with other MMMs, their colleagues and staff.
 The Seventh Decade                                                                      The Ninth Decade
< MILESTONES POSTS