Mother Mary and World War One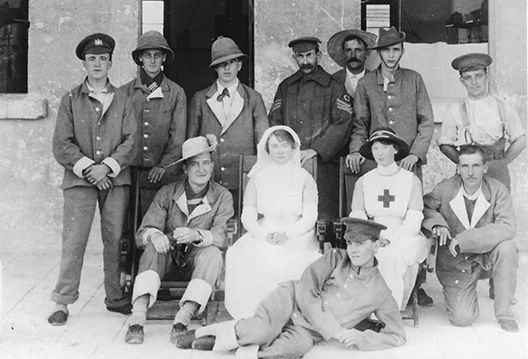 For the young Marie Martin, the outbreak of war shattered her life plans. Born in a privileged upper middle-class family in South Dublin, Marie' s adolescent life was one of tennis parties and hunt balls, travel and theatre. She did have poor health due to rheumatic fever as a young child, and was her mother's main helper with a large family of twelve children. Her mother was widowed after her husband died in a fatal accident. But, on the whole, life was comfortable and she was well on the way to falling in love with a friend of her brothers, Gerald Gartland.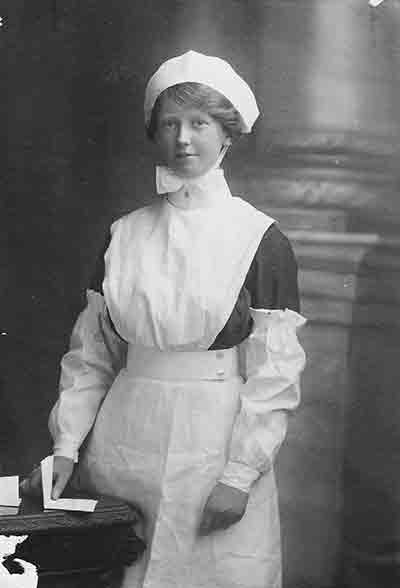 Almost immediately after war was declared, Marie applied for acceptance as a V.A.D. (Voluntary Aid Detachment) trainee. She was trained in the Richmond Hospital in Dublin and by September 1915 she had set sail for Malta. At this time, Malta was an island full of hospitals treating soldiers injured on the front lines in Gallipoli. The nursing staff was scarce, the number of patients increasing daily, and the V.A.D.s did all the hard, physical labour – making beds, cleaning up, endless laundering and scrubbing. The men were suffering from dysentery and enteric (typhoid) fever. Marie seems to have coped well with the horrific situation. As well as worrying about her present patients, she was corresponding with her mother in Dublin, trying to get news of her two brothers, Tommy and Charlie, who had joined up. Just after Christmas she learned that Charlie was missing in action. She hoped he was captured or injured. She spent a lot of her spare time looking for traces of his whereabouts. Then on July 2nd, 1916, at the end of a long day's shift, she received the sad news that Charlie was dead. He had died shortly after being taken prisoner back in December. By then Marie was on a second tour of duty, this time in Hardelot, near Boulogne, in France. Here she was coping with patients exposed to chemical warfare. Gas poisoning melted the soldiers' lungs. Recovery was slow and painful. She also learnt how to treat skin conditions such as gas gangrene, advanced scabies and impetigo. No wonder in later years Mother Mary felt drawn to helping patients with Hansen's disease.
Marie Martin finished her V.A.D work in December 2016. But it had changed her. She returned to Ireland, explained to Gerald Gartland that marriage was not an option she wanted to pursue. Then she started out on years of discernment to discover God's call for her. The only thing she knew was that she wanted to dedicate her life to God and work in the field of medicine and healing.