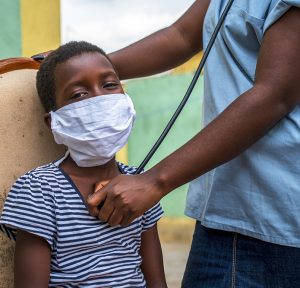 By Pauline Amulen MMM
Cholera is an annual problem during Malawi's rainy season typically from the month of December to March, with about 100 deaths per year. However Malawi's latest Cholera outbreak has been described as the worst in two decades with every Malawian district affected, 881 fatalities reported, 26,888 cumulative cases as per 18th Jan 2023. The state president on 5th December 2022 declared Cholera outbreak a "public health Emergency".
Blantyre and Lilongwe are the most affected areas in the country. The government declared in the beginning of the year for schools from these two places to remain closed for two weeks after the Christmas Holiday to prevent further infections in schools.
Cholera is contracted by eating foods or drinking water contaminated with the "vibrio Cholerae bacterium". It can affect both adults and children causing severe diarrhoea and can kill within a few hours if not treated. According to the survey carried out by Lilongwe water board, water test results from the nine shallow wells in Area 36, Mtandire and Mtisirisa where our health centre is situated reveal faecal coliforms indicating that the water is contaminated #Times360News.
The afternoon of 19th January was a very sad one at St Kizito health centre, we received two patients respectively a child of nine months old and a youth of about 26 years of age. The youth was very weak and had two people supporting him side by side into the OPD with signs of Cholera, the nurses quickly made ORS for him and had him immediately referred to the health centre handling Cholera cases. The child was rushed into the clinician's examination room, unfortunately he found that the child had already died before they arrived the health facility. Oh!!! Cholera claimed the life of this innocent child. We had the remains of the child kept in the health centre as burial arrangements were quickly made and the parents, friends and relatives painfully sat in the health centre premises waiting.
Though St Kizito does not directly deal with Cholera patients we cannot deny the fact that we receive and treat some patients with mild symptoms since our facility is the only affordable one present around the area.
The government is trying its best to help curb the situation by providing free Cholera vaccine, Chlorine and health talks. Mtiliza too is playing a very great part in this with daily talks on hygiene and sanitation to all the patients and clients who come to the facility.