Sr Pauline Amulen, MMM, Lilongwe Community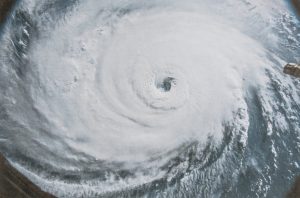 It is astonishing how life can change from comfort to discomfort and misery in a blink of an eye. Cyclone Freddy has caused an unprecedented crisis in Malawi where the state of devastation is indescribable. The rains that started slowly in southern Malawi on 10th March 2023 intensified on 13th March 2023. It is being reported as one of the longest-lasting tropical cyclones with the strongest storm ever recorded. These rains resulted in tremendous flooding, mudslides, broken bridges and damage to roads. It is heartbreaking to see many lives lost, dozens injured and thousands displaced and now living pitifully in camps with some waiting day and night for any news about their missing relatives and friends.
The worst hit place is Blantyre which is the second largest city in Malawi of roughly 800,000 people followed by 12 other districts. It was a very dull Tuesday morning. We were leaving to go for Mass at 6:00am and we met our security guard, he was very upset and hardly a word could be heard from his lips. Then after some minutes of patiently waiting for him, he said, "My father is dead and other family members are reported missing". Shock caught us, and we stayed there trying to console him and praying with him. Our staying back with him helped him calm down and he got the courage to start off his journey to Blantyre. We thank God other family members were rescued from where the floods had carried them and are still alive. It is difficult to state the figures of the affected as many cases are discovered each single day.
The effects left by the cyclone are still hard felt by the whole of the nation as we are experiencing power blackouts and lack of running water and even piped water in most areas. Some villages remain unreachable because of cut-off roads leaving the lives of the people in the hands of God. The victims of the cyclone are traumatised as some of them report experiencing mental disturbance as the sound of the storm and the waves of water keep ringing in their ears. They say it will take a long time for them to have peaceful minds. Furthermore, the scarcity of water is raising concerns that cholera which some areas of Malawi including Blantyre were battling with might rise again. The schools which delayed opening due to cholera, are again at a standstill now as classrooms are used as shelter for the displaced people.
Even in the most difficult situations in life we find reasons to be thankful to God. A hand of applause really needs to be extended to the government of Malawi, different agencies, countries and individuals who are wholeheartedly and tirelessly working to rescue the lives of many people. The Catholic Church of Malawi is working hard too to see how best we can help in the situation. The Bishop has made an appeal to the small Christian communities to give any material support they can to assist.
As we keep holding Malawi deep in our hearts in prayer, let us strive to mitigate all the factors that are putting our environment in jeopardy. As reported by scientists, human activities are one of the causes leading to the rise of cyclones.
Let us remain ambassadors, educators, promoters, and advocates of better climatic change for a better Africa and the entire globe.