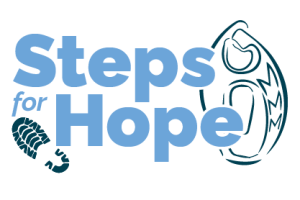 The MMM Steps for Hope 2023, our Lenten Challenge, has started. Last year people from all five continents participated and this year we hope the same happens.
We have set out some simple guidelines which we hope will explain all and are encouraging everyone, wherever they are throughout the world, to take part. It is good for your health! So, sign up to join us and walk or run 40 Km or 80 Km over the 40 days of Lent, fund-raising for MMM at the same time if you are able.
How do I sign up?
Simply go to this link and enter in your information to create your own fundraising page that you can send to your family or friends.
https://www.idonate.ie/event/stepsforhope2023
Once you click on here you can set up your own fundraising page or donate.
If you have any issues with this, email Nadia at mmmcommcoord@gmail.com
To make sure you are ready, complete these three simple steps:
Register and create your own Walk 40 Km or 80 KM during Lent. Register on the Steps for Hope 2023 Challenge Fundraising Page.
Share your fundraising page with family, friends and colleagues and ask them to sponsor you and support you on your journey. You can send them a Whats app message, an email, a text or ask in person!
Join our private Facebook group only for people participating in this fundraiser. We can share images and updates here with other people committed to this event. https://www.facebook.com/groups/1177965559517672
Any questions? Read the information below and if you still have questions, Email Nadia mmmcommcoord@gmail.com
All you need to know about your Walk during Lent Challenge
How does the Steps for Hope Walk Challenge work?
The challenge is to walk or run 40 KM or 80 KM during the 40 days of Lent which begin on 27 February, 2023 and ends on 5 April, 2023
To get started you will need to create your own Steps for Hope 40KM or 80 KM fundraising page:
This is a personal fundraising challenge. You do this in your own time and link in with the Facebook group or get a group of friends or colleagues involved and take it on together.
The Walk of 40 KM or 80 KM is done on an individual basis at your own convenience of pace and place. Do it when you can and just track it for the 40 days on your phone, fitness app or even write it down on a calendar!
How do I track the distance I have done?
We recommend using digital apps like Strava or most phones have multiple free apps to choose from to help count the distance covered on each of your walks. You can then use the tracker sheet in your fundraising pack to keep track of your progress which you can download at our website.
If I raise money offline, how do I get that money to MMM?
Once you have collected your sponsorship you can
Donate via our website if you prefer not to use idonate
Lodge directly to our bank account via our website: https://mmmworldwide.org/resources/donate
You can post your donation to us at:
MMM COMMUNICATIONS
Beechgrove, Hardman's Gardens
Drogheda, Co. Louth
Tel: +353 1 288 7180
commoffice@mmmworldwide.org