Holds our Monthly Feature and Monthly Feature data
Sr. Jacinta Ugonma Mahakwe MMM
We live in a world filled with lots of deprivations of basic human needs – food, water, clothing and shelter. These must be satisfied in order to address more complex needs like mental and physical health, relationships and employment. Growing up to adulthood in the neighbourhood of Nordeste de Amaralina in Salvador, Brazil, is more of a miracle. The neighbourhood had experienced violent deaths of a lot of young people related to drugs, domestic and police brutality over the years. Those who experience or witness violence may develop a variety of problems including anxiety, depression, insecurity, anger, poor social skills, pathological lying, manipulative behaviour, impulsiveness and lack of empathy.
The returns on investing in human relationships could avert a lot of damages and bring healing in an environment endemic with violence. A few years back, the Medical Missionaries of Mary Sisters and their staff at Project Consolation in Salvador, Brazil, carried out "Peace walk" in the neighbourhood. This was done in collaboration with some primary and secondary schools in the area in conjunction with the support of the police force. Over three hundred school children with their teachers, some parents/grandparents took to the streets in a peaceful march accompanied by music, calling everyone to embrace the healing beauty of peace and end violence. The young school students shared sweets, colourful flowers, and balloons with the onlookers as symbols of love to demonstrate their quest for peace, with glowing smiles. The walk lasted for one hour and there was a feeling of tranquillity that hovered in the air through the whole period and beyond. With trust and anticipation, mothers, fathers, young people trooped out one after the other in support of this invitation to foster a culture of peace in the neighbourhood. Peaceful coexistence is a healing beauty. What is more healing than the face of a young child saying "friends, our young life matters, we want peace, we want to live".
With the appropriate technique and approach, almost every behaviour and issue can be resolved by dealing with the root causes. The Medical Missionaries of Mary continue to engage with young people and adults in activities focused on behavioural change and trauma management. These include Coexistence / Well-being Workshops and Integrative Body Therapy. Integrative Body Therapy is a helpful approach of treatment for a range of concerns such as somatization, depression, anxiety, relationship concerns, and the effects of past trauma. It looks at the relationship between the body and mind. For many people expressing what they feel through oral language is very difficult, almost impossible in some cases. Through a body language/expression a scream can be heard, seen, released, and welcomed.
"The body speaks". This self-care activity awakens in the participants an understanding that caring for oneself prompts one to care for the other. When we expand our range of care, it becomes a collective benefit – a healthy and peaceful environment.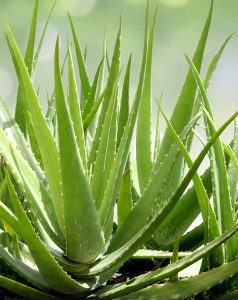 Many of our current medications come from plants and the natural world.  Because we take them in tablet form, or as a cream or gel we often do not realise their origins.  Can plant-based medications work?  Yes, definitely.   As a Congregation with "Rooted and Founded in Love" as our motto, we take our natural world seriously!   For this reason we are also concerned about the effects of climate change on medicinal plants.  Many scientific researchers are warning us about this.  https://researchrepository.murdoch.edu.au/id/eprint/54348/1/medicinal%20plants.pdf
Here we present two of the medicinal plants that our MMM Sisters use in their daily lives.
Aloe vera, or Aloe barbadensis, is a thick, short-stemmed plant that stores water in its leaves.  This forms the gel which seems to ooze out of the leaves.  It is best used when rubbed onto the skin. It is widely used for sunburn, for skin conditions and for the healing of wounds.  It has anti-oxidant and anti-bacterial qualities. 
Some studies suggest that it may also be useful as a mouthwash in inflammatory conditions in the mouth, for swollen or bleeding gums, mouth ulcers and it may reduce the build-up of dental plaque.  
Sometimes people recommend aloe vera to be taken orally for conditions like constipation or reducing high blood sugars, but the studies are incomplete and they may in fact, conflict with other medications.  It is best to consult with your doctor before being too adventurous.
Moringa oleifera is a plant that is often called the drumstick tree, the miracle tree, the ben oil tree, or the horseradish tree.  It is a native plant in India but it also grows in other parts of Asia, Africa and South America.  Moringa contains many healthful compounds such as vitamins A, B1 (thiamine), B2 (riboflavin), B3 (niacin), C (folate and ascorbic acid) and many minerals such as calcium, potassium, magnesium and zinc.
It has been used in traditional medicine for thousands of years.  However, there are few scientific studies on its benefits.   To date, studies show that Moringa oleifera may lead to modest reductions in blood sugar and cholesterol.  It may also have antioxidant and anti-inflammatory effects and protect against arsenic toxicity.
It protects and nourishes the skin and hair, it can treat some digestive problems such as constipation, ulcerative colitis and gastritis.   
Moringa leaves, which are widely available in Africa, are also highly nutritious and are beneficial for people who are lacking in essential nutrients.
As with all medicinal plants, use with care and after checking with your doctor.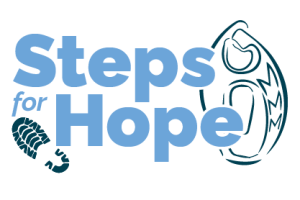 The MMM Steps for Hope 2023, our Lenten Challenge, has started. Last year people from all five continents participated and this year we hope the same happens.
We have set out some simple guidelines which we hope will explain all and are encouraging everyone, wherever they are throughout the world, to take part. It is good for your health! So, sign up to join us and walk or run 40 Km or 80 Km over the 40 days of Lent, fund-raising for MMM at the same time if you are able. (more…)
By Sr. Mary O'Malley, MMM
Let me tell you the story of the Karamojong girls from Uganda. These unfortunate young girls and children, some as young as 9 years old, were initially found by one of our Trainers sleeping 'rough' with no shelter and only plastic sheets in the Majengo Eastleigh area, Nairobi. They are recruited in large numbers by the Somali community and used mainly in domestic service and sexual exploitation, but they are also used in Al-Shabbab (terrorist) activities. We were reliably informed of Karamojong girls who obtained Kenyan passports to enter Somalia. They may get killed, but who cares?
We undertook the major challenge of rescuing these vulnerable young girls. Initially twenty of them were offered shelter in a rented house with food, personal and sanitary items supplied, plus bedding, clothing, etc. We hired security guards for night and daytime duty, also two house mothers to oversee their varied needs and we left them free to move out during the day and take any small casual jobs they might find. It worked well. They went out happy, and at night availed of the security of the shelter.
The numbers increased dramatically every day until we had 98 girls in six houses. We also realised that at least ten of them would deliver babies in the next two months. It was a huge challenge. Many were sick, ranging from chest infections (two had tuberculosis), rashes, sexually transmitted infections, etc. In the first two weeks, we had taken sixty-five of them to various hospitals and clinics. That whole situation contributed to major expenses. Each morning we held daily briefing meetings. There was a strong bond and commitment in the team, and we consulted each other as and when necessary. Eventually, we were able to repatriate some of them, some to formal schooling, others received micro-finance assistance while those with babies opted to go home, and they too were given the rudiments of running a small business.
MMM Sisters, Fuka, Nigeria

Everything in life has a season and we are called to embrace all with love, wisdom and integrity. Niger State, since the beginning of the year 2021, has suffered grievous attacks from bandits. However, God's mercy and goodness has remained unsearchable.
Medical Missionaries of Mary Fuka community is in the Munya Local Government area in Niger state. The rainy season is here and despite the insecurity challenges, the farmers have been, and still are, working tirelessly in harvesting their crops.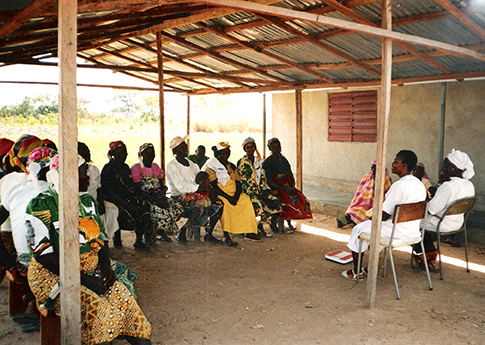 Since the onset of this insecurity challenge in Fuka, our community and Primary Health Care has been on and off. April 2021 was our first experience of a banditry attack in Fuka and the environs. The community was thrown into turmoil and as a result, we closed for three months. Almost a year later, there came another attack which took place on 11th March, 2022. Thank God we had already come out of Fuka to the place where we had arranged accommodation for such occurrences.During this incident, the community was deserted; with families displaced and some people kidnapped. Some flew to neighbouring villages and others found refuge for days in nearby bush. Besides this, properties were destroyed and food crops and animals, especially cows, were taken away. People were killed and other lives were lost to hunger. Health conditions deteriorated and there was poor access to health care. Fear was very palpable, movement was restrained, so people were on the alert. There was no freedom of worship, and fear engulfed the area to the extent that the Easter Vigil was not celebrated.
Amidst all these challenges, God has been so faithful in enriching us with new insight, more courage and the zeal to continue his healing mission. To be a victim of a banditry attack is an experience that one should never wish for. It leaves one with sad and fearful memories but somehow one grows more in showing compassion and being in solidarity with others. It was a genuine moment where our faith and trust in God was challenged and we felt the protecting hand of God. This was our experience! Nevertheless, as a community we draw our strength from prayers and support from one another. We live each day as it comes, sharing our stories, strengths, and fears and engaging in community activities, not forgetting to celebrate. The renewal of vows of Sr. Linda happened at the heat of this time (April 2022) and we did not hesitate to celebrate!
In all these, we kept in touch with our Leaders and updated them of the happenings. They were very supportive and indeed the whole Congregation was in solidarity with us, praying and checking on us. Engaging with the Leaders, we expressed our desire to remain with the people rather than closing down completely. From the experience of the first attack, many patients suffered lack of health care services. In view of this, on 4th April (our MMM Foundation day), we initiated a mobile outreach in consultation with the Area Leadership Team. This was to reach out to our patients on special treatment such as those with sickle cell anaemia (SS), diabetes and tuberculosis (TB). Some of our staff expressed their willingness to participate in this venture. Presently, our outreach, which is in Kaffin Koro, has expanded with the inclusion of general health care with laboratory services, immunisation of children and a school health programme. The programme runs through Monday to Thursday. It has not been easy making such a journey daily on a rough road. Nevertheless, the fulfilment gained in reaching out to them is enough grace to cope with the stress. The nature of the work is demanding, yet the prayer and support of those around us gives us courage.
We are also grateful to our Bishop, His Lordship Dr. Martin Uzoukwu and his Auxiliary Luka Sylvester Gopep who have been very supportive. Some religious communities around us also have been good to us, paying us visits, not forgetting our parishioners who can't wait for us to go back to Fuka. In fact, our parish, Fuka, already sent delegates urging us to return, assuring us of an improved security situation at the moment. Some of our sisters have been so brave to pay us visits; these were always reviving and encouraging moments for us. The patients have been so appreciative and pouring God's blessings on us for making the effort to reach out amidst the challenges.
They remain hopeful that we will soon resume in Fuka. We are blessed at this time to have a new diagnostic machine installed in our clinic, to aid in the diagnosis of tuberculosis. The training began in September 2022. Some of the staff that were available and some of the villagers participated and witnessed the installation. Indeed, it was a huge success! To them, it was a great sign that MMM PHC Fuka does not just belong to the Medical Missionaries of Mary, but they have a great share in it as beneficiaries. It also increased their hope that activities will resume soon.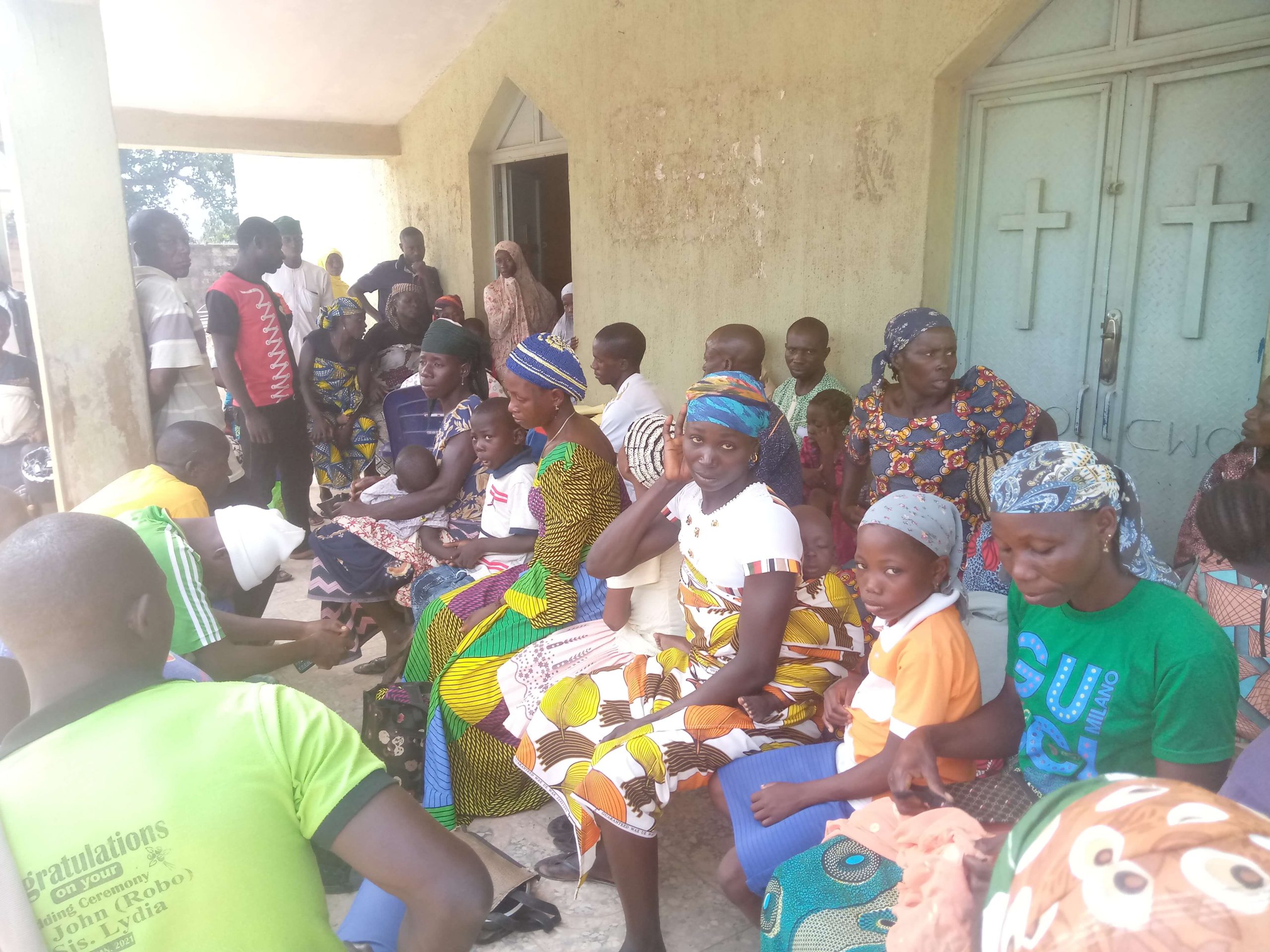 When we think of a treasure, we think of something we cherish so dearly, something valuable that is precious to us and we want to acquire it.  Merriam Webster uses the following related words for treasure: blessing, Godsend, goody, windfall and valuable.
I think of Love and Life Natural Family Planning as a Hidden Treasure. This method of Family Planning is derived from Billings Ovulation Method, and it was founded by Sr. Leonie McSweeney in Ondo, Nigeria in I973.  I first heard about Love and Life Natural Family Planning, when Sr. Leonie visited us in the Novitiate of the Medical Missionaries of Mary in Eleta in 1981, Ibadan to teach us about natural family planning.
After learning the method, I did not think about it again until my junior sister, who had three girls, shared with me that she wanted a baby boy. I went and retrieved my book from the cartons, and I started teaching her.  She bought her own copy of the Love and Life book. Thereafter she had three boys. For me it was a first-hand witness that this method actually works.
In 2017, I was asked by the West Africa Area Leader to work with Sr. Leonie as she rounded up, in preparation for her retirement and return to Ireland. This was initially meant to be a short assignment after which I would hand over to her successor and move to Angola where I had originally been assigned.  Little did I know that God had another plan for PLAN and that I was that successor.
Initially for me, Pro Family Life Association Nigeria (PLAN) seemed to be an office with five staff, located in Eleta, Ibadan guiding married couples who wanted to use natural family planning. Sooner or later, I discovered a new horizon. The small office had a whole network throughout Nigeria serving many families. Each Diocese has a Regional Director with trained Instructors working voluntarily at Parish and village level to serve the needs of married couples and families in their catchment area.   Every year PLAN Instructors reach out to about 7000 families teaching them the Love and Life Billings Method or supporting them with counselling during their moments of crisis. The head office continues to support those at the grassroots with ongoing refresher programmes and training of trainers in Dioceses, different groups and training schools. This is to ensure that they have enough Instructors at all levels. The accreditation of this method in 2016 by the Federal Ministry of Health, has encouraged more couples to avail of the method.
What are the benefits of the Natural Family Planning method as taught by Love and Life Billings Method?  The Love and life method helps married couples who are having challenges with pregnancy to have babies.  It helps married couples who want to avoid pregnancy to manage their fertility according to the number of children they want, and it also helps those who want to pre-select the sex of the baby to make their choice.  This method can also be used in monitoring reproductive health.  A woman who knows her normal pattern of body signs will be able to spot abnormality if it occurs and she will be able to seek medical attention on time.
Love and Life is more than fertility management.  For the past five years I have had the privilege of journeying with married couples who come to PLAN to look for help. As I teach them the Billings Method of Natural Family Planning, I am also learning from their married life experiences.
This is what I term the Hidden Treasure.  I am using the word Hidden Treasure for the Billings Method of Natural Family Planning because it is not easy to see all the benefits from afar.  It can only be discovered by married couples who use it.  It is a way of life because both couples must be committed to it before it can work.  Just like the Hidden Treasure in the bible, the person who finds it, is ready to offer anything in order to get it.
From one User of this Method who is also an instructor:
"Love and Life has helped me and my wife to live our married life to the fullest and it has helped us to have a better understanding of each other. People think that it does not work. We have lived it and we confirm that it has worked as the research says 99.8%."
Another instructor recounting his experience of this method:
"Starting marital life from day one with Love and Life was for me a divine gift. Unknown to us till years later, we realised why God showed us the path of marital sanctity. My wife and I learnt Billings together. We wanted a baby but after attending the course for a full year, we started teaching other couples, while still expecting our baby…. For 20 years of constant questions, visitation and tensions all around, God kept us in Love. Then the boy came when we had lost hope. I remember telling my wife, if couples achieve pregnancy through our work, and we ourselves cannot, then God is at work. Then let us wait".
As they continued, it was their belief in the Love and Life method that kept them united for the 20 years.
"The knowledge of the Billings was at the centre of our holding unto God. When inability to conceive cannot be explained, the knowledge of Love and Life helps to keep the couple going. It gives couples the sense of direction".
Having a child in Nigeria is so important that a marriage without a child can often be shaken. Even if the husband cherishes the wife, pressure from the family members can make life unbearable for the woman. Thanks to modern science that has shown that the infertility is not always from the woman. That is why in PLAN, we give special attention to infertility cases.  In many cultures, the parents are usually addressed with reference to the first child. Thus, you have Eka Affiong, Baba Kunle, Mama Amara etc. It is as if the marriage is in existence for that child. This is how Rossy (not her real name) was feeling when she could not conceive. She got married in 2008, but they had difficulties having a child. For her, their blessing came when she was invited to join the training to become a teacher for Love and Life Billings Method. As well as the learning from the class, she was required to chart her personal body signs. Through the method, she was able to identify her fertile phase and thus became pregnant in the middle of 2021. In March this year, Rossy delivered a bouncing baby boy after twelve years of marriage. She said," I cannot describe the joy in my heart because I have been able to hold a child of my own through this method". What is more, "it has helped my husband and I to experience real intimacy in our marriage". This is the hidden treasure that Rossy is describing.
This indeed is the ultimate purpose of the Pro Family Life Association of Nigeria: to promote love and harmony in families. Achieving pregnancy, avoiding pregnancy or sex pre-selection is the means to that end. In a world that is full of challenges for families, we will continue to reach out to couples who want to uphold the family values because family is the nucleus of the society. Many thanks to our benefactors for enabling us to reach out to families.
Is it still worth collecting stamps for the missions in a digital world?  Yes, definitely.
Stamp collecting is among the most popular pastimes in the world. It has been called "the hobby of kings".  As we are curious by nature, it is easy to understand why many collectors take an interest in stamps of other countries, or to be more precise, the stamps of certain other countries. The cheapest and most affordable way for these collectors to acquire stamps, from selected countries, is to buy stamps from that particular country.
On average, a parcel of stamps contains about 1200 stamps, with many duplicates.  These parcels are not sorted or picked by the dealers, as labour costs are prohibitive.  This fact benefits the collector as he can do his/her own sorting, falling upon stamps that can be added to his collection, an interesting postmark and on the rare occasion, an exciting error!  Duplicates can be swopped with other collectors or with stamp clubs so there is very little wastage.  To collectors, most of the excitement is in the search and the sense of discovery, stumbling upon a stamp not encountered before.
It is obvious that the Dealer must have large quantities from any one country to weigh out small parcels for sale.  The question is where can he get such quantities in the first place?  The answer is mainly from Religious Orders and certain Charitable Organisations who receive small to medium quantities of stamps from many well-wishers.  Any single offering may be a "widow's mite", but added together, these offerings gain considerable weight.  Dealers buy from these sources and apart from the weight the factor that determines the price is the quality of the stamps.
If you have been collecting stamps for MMM, please continue the good work; if you have not, would you please consider doing so now.  The following simple, but golden rules go to help maximise your contribution.
GOLDEN RULES
1. Never try to peel a stamp from an envelope.  You will damage the stamp, making it useless.
2. Clip the stamp and surrounding piece of paper from envelopes, etc.  Leave about ¼ inch of envelope paper clear around the stamp.  This is to ensure the stamp is not damaged.
3. If the envelope has a neat circular postmark, try to include all of the postmark in the clipped piece.  Many collectors are as interested in postmarks as they are in actual stamps.
Please send your stamps to:
Sr. Breeda Ryan, MMM
Stamp Department
Beechgrove
Drogheda, Co. Louth A92 XKX0
Four new MMMs made their First Profession of Vows this year after completing their formation programme in the International Novitiate in Ibadan, Nigeria. Each one comes from a different background and life experience, but all were attracted to serving the poor and needy, using their gifts and talents. Let us introduce them to you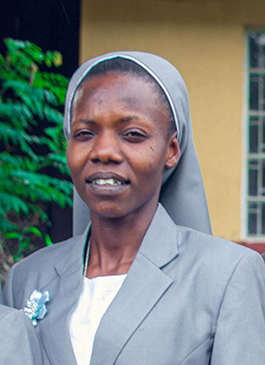 Sr. Pauline Amulen (29) comes from Uganda, one of a family of eight children. Her father was a catechist and started a small Christian Community under a mango tree near his house as there was no church! It grew and eventually a church was built. This is what stimulated in Pauline a firmness in faith and planted the seed of a missionary vocation. Times were hard when she was young as Uganda was going through a period of civil unrest. When she was small, she lost her home, but the family managed to stay together. Her mother was involved in a serious car accident when Pauline was only seven years old. "It forced me to be a mother at a tender age", she recalls, as she set about caring for her siblings. Because she did well at school, she was able to benefit from scholarships which brought her right up to university level and she graduated in 2017 with a degree in Business computing. Her early life experiences taught her to reach out to the suffering. Now she is assigned to Malawi for her next step in her missionary journey.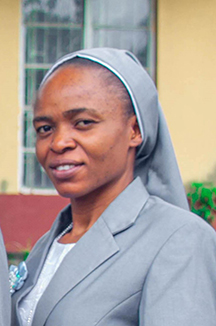 Sr. Mary Ogana (32) is from Cross River State in Nigeria. She is the second youngest in a family of five children. Sadly, her mother died when she was only 13 years of age. Her youngest sibling, Precious, was still a baby and Mary was left looking after her as her older siblings were off schooling. Thankfully her father is still alive. Her parents, she says, "were generous, hard-working and peaceful". After her initial schooling, Mary went to a College of Health Technology and trained as a Community Health Extension Worker (CHEW). Having worked in the health field before she joined MMM, this helped her decide which religious Congregation to join. She is starting her missionary life in Eleta, Ibadan, Nigeria.
Sr. Anastasia Onukafor (26) comes from Abia State, Nigeria. The fifth child of seven, she knew from an early age she wanted to give her life to God as a religious. The family used to joke about it! After finishing school and a course in Computer training, she began working as a nurse's aid in MMM Hospital in Abakaliki. She tells the story that really impelled her to join our Congregation:
"There was a man lying helplessly outside the hospital gate. He bathed himself with his faeces, looking so weak and abandoned. People were by-passing him but some Sisters of the Medical Missionaries of Mary who came for vocation promotion in Abakaliki picked him up and brought him in. They took care of him, treated his sore, fed and handed him over to the leprosy unit until the relatives came for him. I was touched by this act of compassion, and I felt that I have seen what I was looking for in a congregation. I felt then that it was time to join."
Sr. Julia Iwuala (38) is from Imo State, Nigeria. Her family were business people and she is one of eight children. After her schooling, she worked with a company as a cashier for a short period and then decided to enter religious life in another Congregation. Around the same time, she lost her mother and found the loss difficult to cope with. So, to give herself time to go through the grieving process, she left the other Congregation and went back to her studies and work. She qualified in Business Administration and worked as a school secretary before joining MMM in 2018.
This year we celebrated the Platinum Jubilee of Queen Elizabeth in England, so it is a good time to look back at 1952 in the MMM world and see what was happening then.
Fire in Drogheda:
On February 13th, 1952, the Novitiate in Beechgrove, opened in 1941, was destroyed by fire. Overnight one hundred and fifty Sisters and novices were left homeless. The people of Drogheda, local convents and even some hotels generously gave accommodation to the homeless Sisters. The new extension to the convent, due to be opened shortly, was only saved from the fire by the quick action of the Drogheda Fire Brigade and the knowledge of local builders who sealed off access. The hospital continued to run normally even though the Matron, Matron Phelan, could see her own apartments going up in flames. There was massive damage structurally but growth in resilience, flexibility and service among the Sisters after this event.
First sod turned:
Despite the disaster of the fire, 1952 was still the year that Mother Mary went ahead with plans for the building of a Training Hospital on a site adjacent to the convent. A ceremony was held to bless the site and turn the first sod in preparation for building.
Earthquakes in East Africa:
During this year two earthquakes occurred in parts of East Africa where MMM were pioneering new missions. In January the Kigoma Region of Tanzania (then, Tanganyika) suffered a 6.2 magnitude shock. There is no record of fatalities. The June 1952 quake was felt in the Western Area of Uganda and in Kabanga where MMM has established a hospital. There was considerable damage to both the convent and the new Dispensary.
Bush Fire in Nigeria:
Lily Murphy, one of the MMM volunteers working in Ogoja, Nigeria reported that a bush fire came dangerously close to the house. Luckily, although there was damage to some property, no one was killed.
London:
Heavy smog began to hover over London, England, on December 4, 1952. It persisted for five days, leading to the deaths of at least 4,000 people. It was a Thursday afternoon when a high-pressure air mass stalled over the Thames River Valley. At this time no one was yet talking about caring for the earth and climate change.
The Medical Missionaries of Mary live and work in Salvador – Bahia, Brazil. Since 2000, we have been working in a lower income, peripheral area of the city. It has a predominantly Afro-Brazilian descendant population with more than 90% black/persons of colour. The neighbourhood is marked by violence and a high incidence of substance abuse. Sr. Jacinta tells the story of a meeting with a small boy.
It is not a new thing to hear our doorbell ring and come out to find some kids walking back from the beach looking at you and smiling away. With the outbreak of Covid-19 pandemic, individuals often come to our doorstep requesting foodstuffs to feed their families. Recently, our doorbell rang non-stop. On checking out, there was a boy of about 10 years with a brilliant smile. The conversation with him was like this; "Good afternoon, auntie, please buy some sweets." I asked him, "Why did you ring the bell without stopping?" His response was "Auntie, did I scare you? I am sorry." He continued, "please buy some sweets. My mum made them. If I sell any, she can buy bread for breakfast." 'Bread for breakfast got me'. I asked him where he lived and a bit about his family. I bought some sweets and asked him to eat them. He was excited and went to the next house.
The story of this little boy and his family is one out of many families for whom the coronavirus pandemic has had a devastating effect, especially in our neighbourhood in the Nordeste area of Amaralina, Salvador. The COVID-19 pandemic exposed Brazil to an unprecedented health, social and economic challenge. Rising vaccination rates also contribute to the expected improvements in growth rate. However, the path to a full recovery remains steep given Brazil's pre-existing structural and fiscal vulnerabilities and the impact of inflationary pressures on the economy. Most families face a difficult situation in which to choose between two equally deserving alternatives – working out which bills they can afford to pay. Most families go hungry, and some who could not pay their rents, go homeless.
In Northeast Amaralina, the community is still struggling with the adverse economic consequences and collateral damage caused by the coronavirus pandemic. The Medical Missionaries of Mary respond to the global pandemic crisis here in different ways. We offer counselling sessions, listening therapy, massage therapy, online youth support programme, supply of foodstuff/nutritional supplements, payment for medical and psychological consultations, diapers for elderly, purchase of prescribed medications and dressing material.
In collaboration with the leaders in the Small Christian Communities in the Northeast Amaralina, we are able to access and find some families who lack basic necessities. Each month, we provide food baskets to at least 15 new families. Bereavement, isolation, loss of income and fear are triggering mental health conditions or exacerbating existing ones. Those who are in need of psychological assistance are referred to a psychologist and we pay the bills. We observed that most of the families we work with cannot afford the drugs prescribed by their physicians and other medical supplies such as adult diapers. With their prescriptions, we procure their drugs.
With income stagnant and prices always on the rise, the equation is not adding up for millions of Brazilians. We are grateful to all our donors. Your contribution does count and make a lot of difference in the lives of the people we serve. It is because of you that we enjoy doing what we do.