by Sr. Noeleen Mooney MMM          Ireland          30.01.2022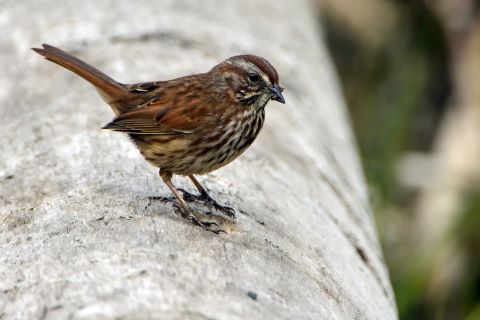 No one is immune to the presence of birds in our compound in Tanzania Whether we like them or see them as a nuisance, their presence is real and does affect us.
Most of us like the sound of the dawn chorus which these days can wake us up to the gift of a new day.
I believe we can learn much from birds.  This is the story of one bird, a sparrow.
I met it while walking in the garden with a friend on a very sunny day.  It must have been warm, because it was cooling off its feathers in the clay.  It saw us approach, and we expected it to fly away.  But it didn't.
Then we realized why. It was little more than a baby, unsteady on its feet, and even more unsure of what to do with its still downy feathers.
By right, it should have been so frightened of us, looming so large and so near.  But it wasn't.  After a moment of listening and watching, we found out why.
Its mother was up in the branches of a nearby tree, and she chirped incessantly to reassure her prodigal son (or maybe daughter) that she was near, even if she could not be seen by her baby.
Goodness knows what she told her baby about us – but whatever it was, it remained unperturbed, simply because it was loved, and it was safe, and nothing else mattered.
We crept quietly away, feeling we had learnt a lesson in trust that the sparrow would never know about.