by Sr. Prisca Ovat, MMM       Kenya           03.10.2022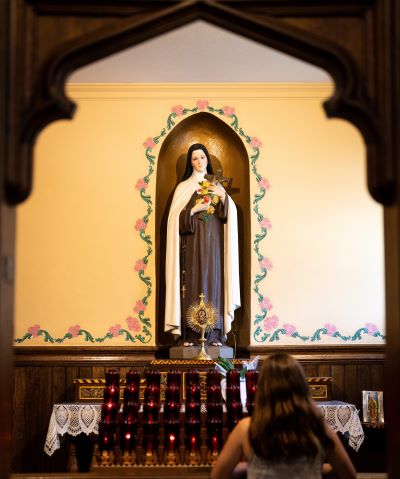 The missionary way of life is not reserved for a particular kind of people. Although the word "mission" implies "being sent", one can be sent to a distant land or next door. Another aspect of missionary life is witnessing to the Christian faith, whose open expression is forbidden in certain parts of the world. In such context, Christians suffer oppression and are treated with extreme brutality. Yet, the church's mission of evangelization must go on.
The comforts of life sometimes keep us on our familiar shores. However, being sent is not without hardship, poverty, detachment, and great suffering. As a missionary in South Sudan, the daily struggle to be present to a people ready to run at the sound of a gunshot or the proclamation of war was overwhelming, so that the sent, and their hosts are always on their toes. Night after night, gunshots resound right by the windows leaving everyone crouching on the floor for safety. This experience evokes profound respect and gratitude within me to the early MMM sisters who responded to the needs in Nigeria at the time when war ravaged lives and properties. They trod this path before us.
Our story as a missionary congregation would be incomplete without recalling the role of St. Therese of Lisieux. Back in 1949, Mother Mary, in the company of another MMM sister visited Rome where they both met Méré Agnes (Pauline), an older sister of St. Therese. Without delay, Mother Mary expressed to Pauline her desire for a proposed hospital in Drogheda and asked that these intentions be placed under the protection of St. Therese. From Pauline, Mother received a stone from the infirmary in which St. Therese died. Mother Mary carefully kept this relic until the great day when the project began. With her hands, she placed the relic into a hollow marble block with a transparent cover and it became incorporated into the foundation stone of the new hospital. (Insight by Sr. Isabelle Smith, MMM).
St. Therese, whose feast day we celebrate on October 1st , lived a cloistered life yet with a great love for the missions. "My vocation is love," she wrote. Though simple, love is the real determinant of a missionary's response to the mission. Through her ceaseless prayers and sacrifices for missionaries, she demonstrated that communion and love for God and humanity are at the heart of all missionary activities.