by Sr. Margaret Anne Meyer MMM                        U.S.A.                                05.08.2023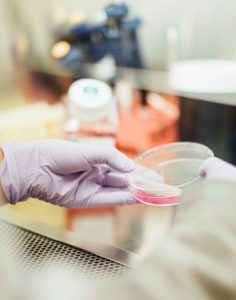 How can this be?  Is that what the flight into Egypt felt like?  My two companions remained in Rosemount to enjoy Christmas with Mother Mary and the Community while I was asked to go to Killybegs, Co Donegal, to our holiday house .  There I was to enjoy Christmas with Sr. Perpetua Kelly and Bishop McGinley.  Sister Doctor Matthew Carroll, who had recently qualified, and Sr Cora Wall, on leave from Nigeria, were already there when I arrived.  Very soon, a lovely community was formed, and I loved listening to the stories of these two senior Sisters.  They had us doubled up in laughter and even the Bishop joined in.  Sr. Cora was a gifted storyteller from Cork.
The Bishop made me a little homesick, because he was constantly talking about Southampton, Long Island, New York, a place I knew well because of its proximity to my mother's birthplace.  Bishop was always joking and telling me I would be getting the Nobel prize because I would forget to place the bell on his table where he ate his meals.
Soon it was time to return to Rosemount and continue our medical studies in UCD, University College, Dublin.  We had dissected our precious lady's body and she generously let us continue for the rest of the term. I t was exciting to see where all the muscles, nerves and blood vessels were to be found exactly in the body.  We made lasting friendships in the dissecting room as we explored together the extricate amazement of perfection in how our bodies were created by God.  Our anatomy lectures were highly valued to clarify what we were dissecting.
Physiology continued to reveal intricate secrets of how our bodies secreted the right substances to digest our foods.  We learned about the KREBS cycle of digestion.  Even the joints were lubricated by synovial fluid.  I found the working of the kidneys fascinating.  Our lecturer Dr. Breathnach, Irish for 'Walsh', would always preface his class with, "Now a word about the kidney."  He seemed to go on every day for months with a word about the kidney, and he never bored us with his words.
We also had a course on histology so we could learn what a normal organ such as a kidney would look like.  Biochemistry became increasingly difficult as we were taught how to recognize the various solutions.
The examinations in May came all too fast.  Dr. Daly came to our aid by giving us a grind on Saturdays to review all our physiology lessons.  I again found it difficult to face six essay questions to be completed in three hours on any topic covered in the various classes since October.  We also had practical anatomy exams in which we could be given any bone in the body to describe, except for the head and neck as that would constitute Second Medical.  I did my best, and kept on telling God, "Please help me to pass if you want me to be a doctor in Africa." Well, God heard us, and we passed.  God really must want us to serve the people in Africa.  We were incredibly grateful and thankful that when we had completed First Medical, we would start Second Medical in the Fall.  And that is another story.