Sr. Martine Makanga is a Consultant Pediatric Surgeon. She is the only highly qualified doctor in this line of work for the whole of eastern Rwanda and in the hospital where she works in Kigali, she receives referrals from 10 other District Hospitals. Her passion is to offer quality pediatric surgery services with compassion to children who are sick. She says: "with love, tenderness, compassion and dedication we work together as a whole Team to care for these children". The surgeries are complicated: inguinal, umbilical hernia, undescended testis, cleft lip/palate, spina bifida, and hydrocele. Some of these are fatal if left untreated, all cause major deformity which would have stayed with the child their whole life.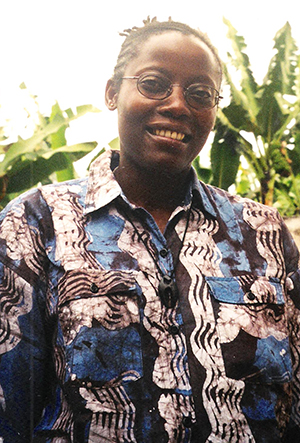 For Sister Martine her life of prayer is integral to her ministry. "Each day, I offer to the Lord the children I will examine and operate on that day. I ask the Lord to guide me, to bless my poor hands to become instruments of healing when I do surgery. I ask to bless my words that they may be words of consolation and comfort to the family and to the children. I put them under the protection of Mary, our Mother."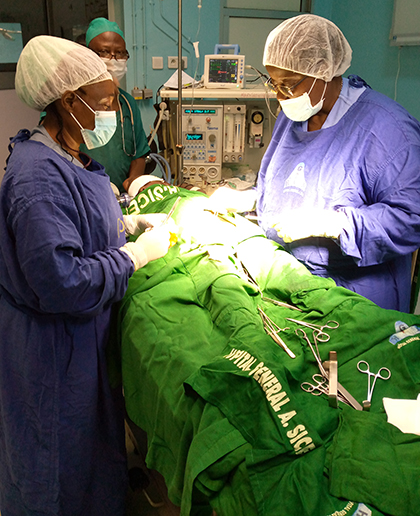 Another part of Sr. Martine's ministry is training other pediatric surgeons. Passing on skills is important to MMMs. Rwanda is a country with a young population and at present there are only two other local pediatric surgeons for a population of an estimated 13 million people. The University of Kigali has started a Fellowship post graduate course in Paediatric Surgery. It is a three-year programme and the first three general surgeons are in this specialist training.
Does Sr. Martine ever get a holiday? Yes, of course she does. She goes to visit her family in the Republic of Congo (Brazzaville). But what does she do there? She offers her services for free again to the Diocese of Pointe-Noire, her home diocese. They set up a Summer Camp and treat over 100 young children in a two-week session. The Archdiocese and other donor groups provide the local staff and drug costs and Sr. Martine has the expert skills they need. Well done, Sr. Martine. Your initiative is coming from the heart.