by Mary Coffey AMMM         Ireland          07.08.2022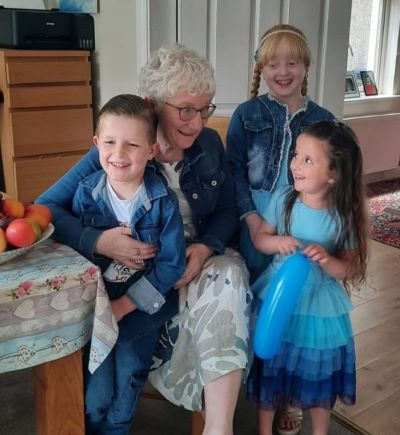 My Da used to call me Moll and, years later, my brother Paddy used it also as a term of endearment, connecting us both back to the well-spring of Da's gentle love. My Auntie Mary sometimes called me Mollie. My brother–in–law, Damien, when he got to know me first, started to call me Maisie. Their children took it up and now that they are young adults they still use it occasionally. There is something very intimate in a pet name that is used just within the family.
When the Alsultan family from Syria were welcomed into our community in Kells the children were small. Maysa was six, Kays was three and Tasnim almost two. Tasnim couldn't say 'Mary'. She could only say Millie. I loved the sound of Millie in her little gentle voice, and I wished that she would never be able to say Mary. On her third birthday, to be precise, I heard 'Mary' pronounced loud and clear and she has never looked back. She no longer calls me Millie but because I want to keep Millie alive I sometimes playfully call her Millie!
This lovely photo was taken recently on Kays' 6th birthday. Little boys are often less than thrilled to be hugged. Even if he was happy, a token protest was called for. Maysa, with the sense of responsibility associated with the eldest girl, is watching on in her gentle, reserved manner. Tasnim usually steals the limelight with the flashing brown eyes, the big smile and the utter confidence in her capacity to make connection and to hold it! That's my Millie. A pet name used within the family. Kinship. There's a new baby on the way. Who knows what name will be chosen?
I am now asking myself "By what name does God wish to call me when he invites me to spend time with Him in prayer and to be of service to his little ones?" I think that God might wish to call me Millie so that I can be lost in all the tenderness that that name evokes, a tenderness that sometimes overwhelms me. God's