by Sr. Chinenye Lumenze  MMM              Nigeria            21.10.2022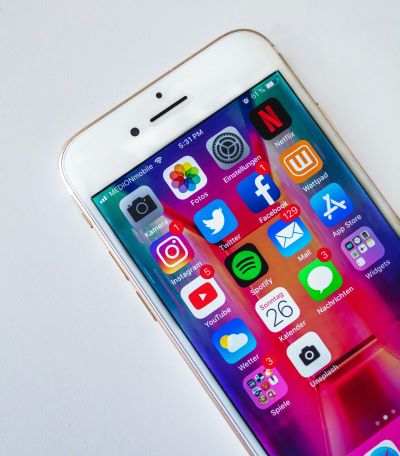 What inspires every decision and move I make in life is my belief that everyone has a right to experience a happy life. Hence, My vision: That all people live in welcoming communities that provide friendship, mutual support, equity and opportunities for everyone to realise their dreams and be the best version of themselves.
But how can this happen when a significant proportion of the world population and more in Africa continue to experience gross poverty, deprivation and hopelessness. How can people stimulated, inspired and motivated to take actions that can improve their living conditions?
Social media in the past decades, has played and crucial and significant role in the dissemination of health and wellbeing-promoting information that has brough hope and inspiration to so many people globally. Studies indicate that these platforms are widely accessed by many people. Today, different social media platforms continue to offer global information coverage with measurable data to evaluate the impact of the information from public comments, views, and questions. Social media platforms like YouTube, Facebook, Twitter and so many others are working to transform lives through the opportunity they provide for people to access information that is empowering them with much awareness and knowledge of what is going on around them and what they can do to acquire skills and better their lives.
The impact of social media information impact is well evidenced in Zaffe, Eleta, Abuja and Itam in Nigeria, West Africa. People knew that services that met their health and family challenges were available, they knew they could be helped, and they made an effort to seek the help they heard about, saw and received. How wonderful!
However, studies have indicated that the largest population of the people in Africa still dwell in rural areas with little or no access to radio, telephones, internet and electricity. Question is how can these people be reached? Hence, in spite of the measurable impact of social media, the need for face-to-face dissemination of information in rural area, even in the urban areas where although considered to be developed still constitutes a large number of people with very low income who are unable to access food, proper shelter, education and other basic needs of life. This situation is also evinced in our different missions in the world.
There are also people across churches, mosques and schools who, particularly in Africa may not have internet access, phones that support social media platforms and electricity.
Also, cultural, ethnic and language diversity everywhere also calls for the need to translate information to meet these human diversities and offer everyone the opportunity to learn, know and improve self.
In conclusion, social media, despite its downside, continues to make a significant impact through the opportunity it offers for information sharing, knowledge acquisition and improved health and wellbeing in communities. When we give people factual and true information, we alleviate their ignorance, and give them the opportunity to make right choices and decisions.
Editor's Note: Sr Chinenye has just researched and recorded a new way of reaching families. The online educational series we have embarked on is to create increased awareness on family significance in society and to invite people to watch it, share it, know and learn more about the Medical Missionaries of Mary and support our work. The series can be seen on our Youtube website: HTTPS://WWW.YOUTUBE.COM/CHANNEL/UCZLIUQXX-RIJQXRWB3AIHFA