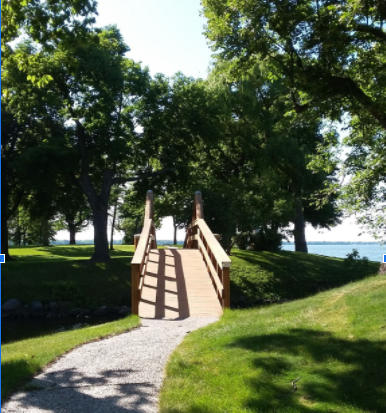 Sr Sheila Campbell MMM, 3rd September 2021
It was quite a narrow bridge. It spanned a deep crevice where a fast-flowing stream jumped and burbled over rocky stones. No room for a car here or any other form of outer shell to protect me. I had to cross on foot, and alone.
The day seemed pleasant enough. The sun was shining and a warm breeze caressed my cheeks. And yet I could not get rid of that sense of foreboding. There was danger ahead, just around the bend in the path. I panicked. "I can't do this!", I whispered to myself. "Yes, you can", a more sensible voice prevailed. And so, I stepped forward, one step at a time, relying on God knows what to protect me.
This bridge is the Bridge of Death that awaits me. I don't even want to write about it! It is something I will face alone and it is just ahead of me on life's journey. I can't escape it. It is there. Can I listen to the more sensible voice that reassures me? As time slips by, closer and closer to the date, I am forced to look ahead and face my fears.
Sometimes religious platitudes fail. "May he/she rest in peace" gets me nowhere. The clinging to God is more primal, a stretching of my whole body and spirit to the Unknown who knows me through and through – and who loves me. Yes, this I can trust. I walk towards the future, panicking yes, but deeper than that, hopeful and even with a strange sense of joy in my heart.