by Sr. Rita Kelly, MMM           Ireland               17.08.2023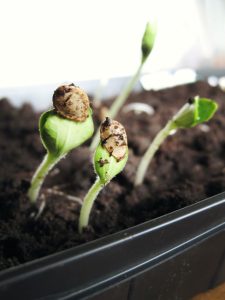 Reflecting on religious life in Ireland one wonders what the future holds for this way of life.  Many congregations/organisations are facing ageing, dying and diminishment.  Some would ask the question do we continue the ministry of vocations awareness and promotions.  Within our own MMM European Area, I have heard Sisters saying "we should be winding down".   Do we continue to sow the seed?   Yes, for some orders, after due discernment, they have decided to gradually come to a closure.   Personally, I don't think this is an option for the Medical Missionaries of Mary.   We are an international Order.   At this moment, the energy and vibrancy for ministry is in our African and South American Sisters.
Three Sisters from Nigeria and one Ugandan Sisters were visiting the Motherhouse recently.   They shared with us their experiences of Ministry and Mission.   I was impressed.   They represented many of our Sisters, continuing to share the Healing Charism throughout the world.   I was struck by their faith and commitment, working in solidarity with people in areas of political unrest.   Through PowerPoint presentations, there was a sense of joy and celebration among us as we revisited missions where we had worked.   Not only did we see the development of Health Care Programmes which we had founded, but also the way our Sisters were collaborating with the many lay staff we had trained   In the autumn/winter season of our lives we felt blessed in seeing the fruit of our labours.  To see such energy and life gave us all great hope.  They continue to sow the seed.
For "everything there is a season and time for every matter under heaven" (Eccles 3: 1-8).   In this part of north-west Europe we experience four seasons of spring, summer, autumn and winter.  Every life has its own cycle.  Religious Life is no different.  In 1967 when I entered there was big numbers in the Novitiate, which was no different from many other Missionary Orders.   It was the spring and summer time of Missionary Orders.  Now we are experiencing autumn and winter.  Winter has its own beauty.   It is time for the soil to rest.  But the soil is preparing itself to receive and nurture the various seeds for spring.   Wendell Berry writes "The soil is the great connector of lives, the source and destination of all.  It is the healer and restorer and resurrector, by which disease passes into health, age into youth, and death into life.  Without proper care for it we can no community, because without proper care we can have no life".
Not only has Religious Life has changed in Ireland.  There is a changing demographics of the population.   Since the year 2000, Ireland has changed from being a country of emigration to a country of immigration.  When Austin Iveragh was launching the book " Let us Dream a path for a better future " by Pope Francis, via Zoom, a question was asked " acknowledging the low morale of the Church in Ireland could he suggest a path for a better future for Ireland?" He was silent and then said it will be the new Irish who will help to re-energise the Church.
The questions we might ask ourselves "are we open to seeds that maybe planted?"  Some the seeds may fall on hard soil, among thorns, but hopefully, with the help of the Holy Spirit, we may continue to respond to the call of sowing seeds of the Healing Charism as we continue our journey of faith.