by Nadia Ramoutar    MMM Communications Coordinator           Ireland              20.12.2022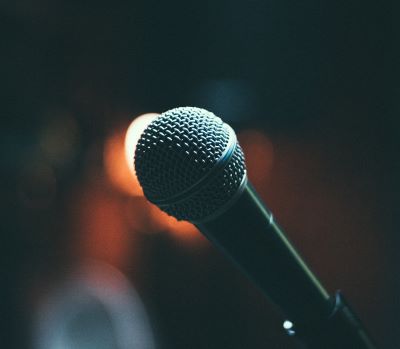 As adults it would be easy to get away from the joy of Christmas. The over commercialisation of gift giving and the shops playing music and selling decorations in November can be annoying too. It appears as if there needs to be a lot more "Christ" in Christmas!
When I look back on my thoughts about growing up in Ireland at Christmas time what stands out to me is not all the years of presents but an experience that filled me with great joy.
I was a child who struggled to read at an early age. Some very caring teachers realised that my issues were needing glasses to read at a distance and also a learning disability known as dyslexia.  The remedies were glasses and remedial reading lessons with a lovely and devoted special education teacher named Emily Nevin.
I was so fortunate because although I was horrified at being singled out to leave class a few times a week, something magical was happening. I was able to read. It turned a fire on in my that has burned ever since. Being able to read well was new to me and I had always been terrified that a teacher might call on me and I would be unable to do it. That fear and humiliation stayed with me for a long time.
I changed schools in sixth class going over to the Secondary school I intended to attend. I was in a new place and fortunately my best friend was with me but in another class. No one knew about my early years of stumbling and being unable to read and then going to "special classes" during the week.
I was really enjoying my Speech and Drama course in my new school. One child from each year was being selected to do a reading at the Annual Christmas Carol service was shocked when the teacher recommended that I should do the reading for my year! I could not believe it. I was so nervous but also excited to be able to do it.
The reason I was willing to try was because the reading I was doing was my favourite. Luke 2 announcing the good news that a baby was to be born.
"An Angel of the Lord appeared to them , and the glory of God shone around them and they were filled with fear. But the Angel said to them "Do not be afraid. I bring you great news that will cause great joy for all people…"
I read the entire Gospel until 2:16.
Reading the passage aloud at the podium with a microphone, my 11 year old voice filled the whole church with confidence and clarity I was so alive. I felt myself rise up to the occasion overcome with joy myself at the very words, by past struggles and labels behind me. Comforted and reassurance has come to me many time in my life as I remind myself of this precious moment. As I become anxious or upset I remind myself "Be not afraid. I bring you great news…"
I have made a career of bringing great news to people about love and encouraging them to see beyond their fears to the joys that's possible.