by Sr. Kerisfon Clement Ekanem   Republic of Benin   23.12.2021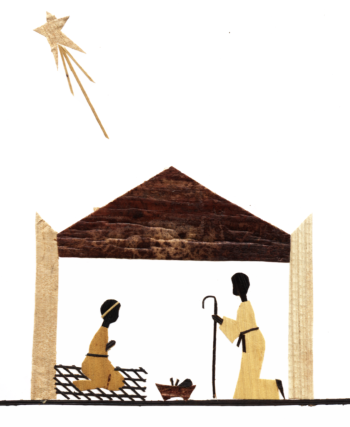 Chris kindle? I first heard this word in the Novitiate. What is it all about? The explanation was interesting and captivating, "pick a secret friend, pray for her and a day will come when you will exchange gifts with each other."
Praying for someone and someone who is praying for me, fantastic! It was a month's journey and I was eagerly waiting for D-Day, to know who my secret friend was and to receive my gift of course! It was Boxing Day 26/12/2015, we all gathered in the Community parlour, lit a candle and said a short prayer having dropped our gifts under the Christmas Tree without anybody's notice of who had dropped what. The Community's gifts were first opened followed by the sharing of our gifts to each one by the youngest and hers given to her at the end by the eldest among us. The desire to know who our friends were increased because we received our gifts without really knowing who our friends were until it was time for everyone to open her gift. Embedded in the parcels were little notes of love, prayer and best wishes with the names of our secret friends.  Finally we got to know our friends and we had great hugs from each other!
The tradition continues! When I arrived my Community in Zaffé, Republic of Benin in November 2017 I was told, here; we have a tradition, "Chris kindle with the staff" when we will celebrate the end of the year party with them. Great! The circle is bigger this time. We picked our friends and prayed for each other and finally came the long awaited day for the real deal and everything was put in place. We rolled out our celebration shoes and caps.
The celebration usually begins with a Holy Mass, followed by counting our blessings of the past year, presenting of gifts to our village Committee members and members of the internal management team of our Clinic.
The local delicacies of Akassa and Amala (la pate) with groundnut sauce were served, and there were also drinks. Everyone including the local people had something to eat and drink.
Time for the exchange of gifts by secret friends came. The first person got up and there was local music with which to dance around in search of your friend and as you got your gift, you followed suit. The local dance is energy-draining with every fibre of one's body involved. When I got my gift I thought of how to go about it. I danced the one I could but the staff and some of the locals were not satisfied, you have to do more Sister, they said. It was actually fun because some of them got up and joined me to dance with some even teaching me the steps there on the stage. Oh wow! I danced my heart out and we all had a good dose of laughter. I look forward to the fun of it each year.