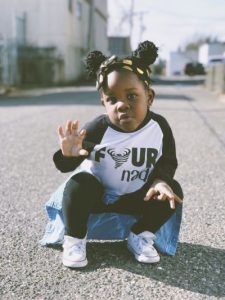 by Sr. Ese Idogen MMM                Nigeria/Angola                08.02.2023
Never underestimate the power of storytelling!  Some years ago, I was very excited as I read a story about the missions written by an MMM sister.  I still remember the story.  It was a difficult mission but it was challenging and yet thrilling.  I admired the Sister, and yes, I really wanted to be like her.  I wanted somehow to be part of that story.  Some people call it wanderlust, a longing for adventure!  Whatever it is, I am sure you know what I mean!
Fast forward to many odd years later, here I am on my first mission.  It is almost a year now since I arrived in Angola.  I still remember the walk from the check in to the departure. Though it was less than ten minutes, it was really a 'long walk'.  As I walked, I was excited I was going to my mission, but at the same time, there was a bit of tension and uncertainty.
The realization that I am moving to a new place in hope, to embrace a new culture, to learn a new language, all these became very clear to me.  I felt my feet getting cold, but I remembered a returned missionary once told us novices ,"When you are sent on mission, you just go with the assurance that God has gone ahead of you".  That somehow calmed my anxiety.  So here I am, making my baby steps.  Holding on to old memories and making new memories.  Making new friends despite the language barriers.  Searching for common grounds because there are somethings that never change no matter how near or far I am; the sound of a laugh, the touch of a friend, the song of a bird, the warm hug of a child, a friendly smile…these things never change. So, I can begin from there!
As I reminisce about the Sister whose story I read some years ago, I begin to wonder what it was that really attracted me to the Sister.  It wasn't a kind of story that involved so much 'great and marvellous" work.  I was really inspired by her loving presence to the people she served.  Her willingness to enter into their stories, their pain and their joys.  The way she shared her story with so much simplicity and joy.  She didn't make it so rosy, neither was it all misery.  As I have begun my own missionary life, I have come to appreciate more deeply the early missionaries whom, not minding barriers, crossed frontiers to reach out to others.  Finding God on the faces of those they minister to.
I have not being able to delve fully into my own story like the Sister whose story inspired me, but one thing is certain, I have begun my baby steps.