by  Sr. Bernadette Fadegnon, MMM    Republic of Benin/  Brazil  02.12.2021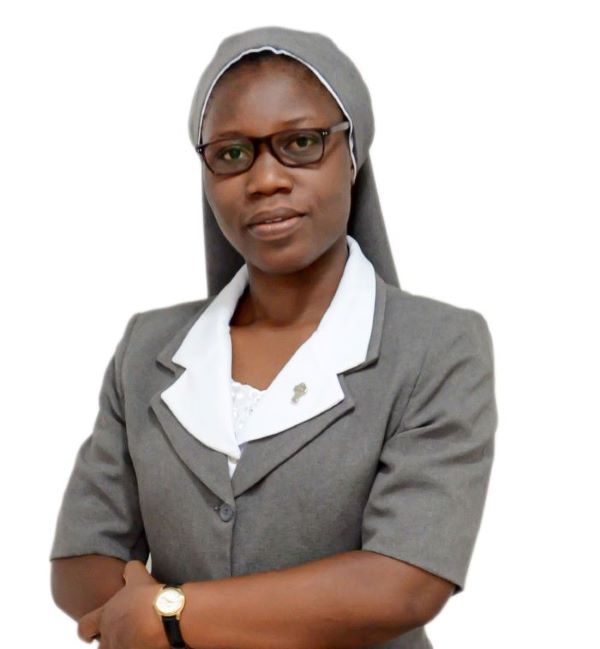 There she stood under the shower,
Enjoying the warm running water
Delighting in its sweet touch
When suddenly the shower stopped running.
She maneuvered the handle of the tap to different directions
Hoping for a miracle.
She moved the switch from very hot to mild and to cold.
She waited for water to run again in the shower.
She waited patiently.
She thought widely and thoroughly.
She pondered possibilities.
She imagined plan b,c and d
To get rid of her soapy body
And catch up with some spiritual practices.
She continued waiting in joyful hope
For the coming back of the water.
Oops! No water!
But there is a persistent hope!
Try the tap of the sink, she thought.
Ah, water is running here.
Though slowly it appeared.
She cleaned her soapy body with her wet face towel.
Wow, I am clean, she exclaimed!
The next day she stepped under the shower,
She started washing herself differently,
Something has changed
She has embraced a new way of doing things.
Hope thinks positively!
Hope sees possibilities!
Hope sees answers in confusing situations.
Hope can make the impossible possible.
Hope seeks new ways.
Hope embraces change.
Yes, hope works for the good of those who wait patiently and diligently.
As we await Emmanuel "God with us", I wish you a renewed hope.
May Emmanuel come again to renew your hopes and aspirations
to experience a fulfilled Advent season and a Happy New Year.